Isle of Wight to keep Parliamentary seat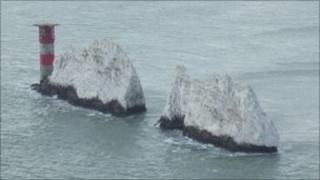 The Isle of Wight looks set to remain as a single Parliamentary seat following a vote in the House of Lords.
The government suffered a defeat during a debate over its Parliamentary Voting System and Constituencies Bill.
Lords voted to keep the seat by 196 votes to 122, a majority of 74, meaning the Bill will now go back to the Commons.
Ministers had proposed uniting areas of the island with Hampshire as part of plans to equalise constituency sizes.
Former Conservative cabinet minister Lord Fowler, who lives on the Isle of Wight, had told the Lords the island should remain as a distinct Parliamentary constituency.
'Good sense'
He said all three political parties on the island, as well as the council and 18,000 people who had signed a petition, were against the government's plans.
The island's MP Andrew Turner said: "This decision is quite simply very good sense from the House of Lords.
"We are not quite at the end of the line because there is a chance the government could try to have the amendment reversed, but I am hopeful that will not happen.
"Many MPs think this is a ridiculous idea which should never have got this far."
Richard Priest, from the OneWight campaign, said: "This is great news. Although we have not yet won the war, we have won a very significant battle.
"I have been very impressed by the way in which the political parties have put differences aside and worked on this together.
"I am absolutely convinced this is the right decision and I hope the government will now recognise that."