Hampshire school 'suspects pupil is adult'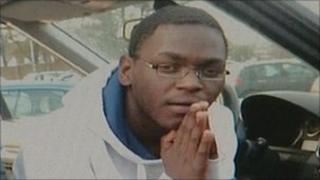 A Hampshire school has excluded one of its pupils two days after he joined because of suspicions he is an adult.
The Petersfield School says Prince Summerfield from Liphook looks much older than 14 and sent him home until his age can be proved.
Prince's mother, Ennettie, said she was "devastated" to receive a letter from the school explaining their suspicions.
The school said Prince would be welcome to return if it receives assurances that he is 14 years old, as claimed.
Mrs Summerfield, who is originally from Malawi, said UK authorities had already required her to provide DNA proof that Prince was her son before he was allowed to join her in the UK.
She said the school had told her she looked too young to be Prince's mother but had not asked for any proof.
Mrs Summerfield said: "I was devastated and I thought that was not fair because I thought if they wanted to find any proof for my son they would just call me or send me a letter."
A statement from the school's headmaster, Nigel Poole, said: "It is true that currently the school is attempting to clarify aspects of this young man's background in order to comply with our robust child safeguarding policies.
"Until we can be reassured that he is actually 14, he is not attending the school.
"If we receive such assurances, the young man will be more than welcome to return to The Petersfield School."