Southampton pensioner burglary e-fit released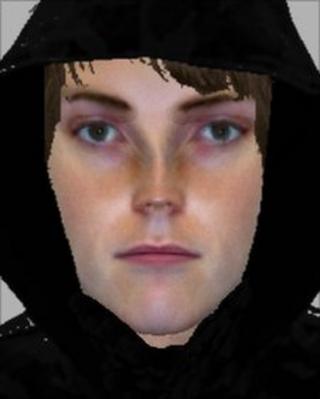 An e-fit has been released by police hunting four people who broke into the Southampton home of an elderly lady as she slept.
The 89-year-old woke to find four men in her house in Hartsgrove Avenue, Blackfield, between 2100 GMT and 2130 GMT on 30 December.
They claimed to be police officers and made the woman accompany them as they searched through her belongings.
The men, who were all wearing plastic capes, left through the font door.
Hampshire police said an undisclosed amount of money was taken.
The suspect is described as white, about 20 years old, 6ft tall, of slim build, with dark brown hair and a fringe, well defined eyebrows, dark brown eyes and well defined lips which stuck out slightly.
He had a pale complexion, smooth skin and was wearing a hooded green raincoat underneath a colourless plastic cape.