Work to start on Southampton's £15m Titanic museum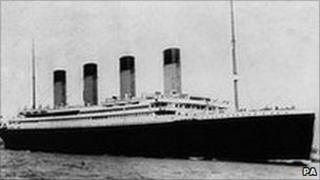 Work is set to start on a £15m museum celebrating the history of the Titanic after planning permission was approved.
The Sea City Museum in Southampton will open in 2012 - 100 years after the ill-fated liner embarked on its maiden voyage from the city to New York.
The development, at the former magistrates' court, will feature two permanent exhibitions and initial work is planned for 4 October.
The museum is expected to be the focal point of the new cultural quarter.
Since March 2009 the Heritage Lottery Fund has awarded the council a total of £4.9m towards the overall cost of the project.
Tourism boost
In February, councillors scrapped controversial plans to sell art from the city's collection to help raise the funds needed.
The council will instead fund the project by selling other assets and through short-term borrowing.
Councillor John Hannides, cabinet member for leisure, culture and heritage, said the museum would draw thousands of visitors to the city each year.
"It's very exciting that all the necessary permissions are now in place, which will allow contractors to go onsite over the coming weeks.
"The museum will be a source of great pleasure and pride for Southampton's residents."
The Titanic sank in the Atlantic Ocean with the loss of 1,523 lives.
Of the crew, 724 lived within the Southampton area - only 175 returned home to their friends and families.