Isle of Wight boundary row petition signed by 16,000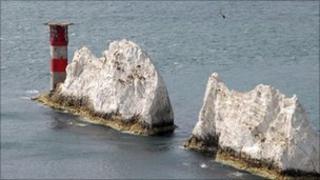 More than 16,000 people have signed a petition to stop the Isle of Wight being split into two parliamentary constituencies.
Electoral reform plans suggest creating constituencies of 75,000 voters, but the island currently has 110,000.
Islanders fear the extra 35,000 constituents could be added to a constituency in Hampshire, meaning their MP could be from the mainland.
The Boundary Commission has until 2013 to make recommendations.
The OneWight petition will be handed into Downing Street on Monday evening.
'Uniquely placed'
Some residents say the island has different needs to the mainland which would be ignored by an MP from the mainland.
Ian Ward, OneWight campaign co-ordinator, said: "Getting over 16,000 supporters in a few weeks has been challenging, but it demonstrates the high level of support we have found wherever we go.
"Some people say they want two MPs for the island - that is a perfectly reasonable view, although all local political parties have accepted that is unlikely to be achievable - but very, very few people support the idea of a constituency split between the island and the mainland."
In the proposals, Deputy Prime Minister Nick Clegg said the changes would reduce the number of MPs by 50, to 600, which could save taxpayers up to £12m a year in salaries, pensions and allowances.
He said the only areas not affected would be Orkney and Shetland and the Western Isles, which were considered "uniquely placed".