Alert at Southampton West Quay complex over lift smoke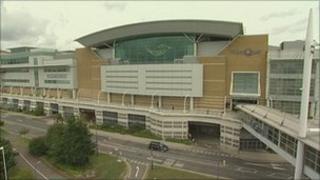 Fire crews were called to a Southampton shopping centre after reports of smoke in a lift shaft.
The incident was contained within the management suite of the West Quay centre, which was evacuated.
The shopping centre said no customers were affected and staff members were able to return to work after firefighters assessed the lift area.
An investigation into the cause of the smoke will be carried out by managers at the complex.