Gloucester Council launches Kingsholm parking permit consultation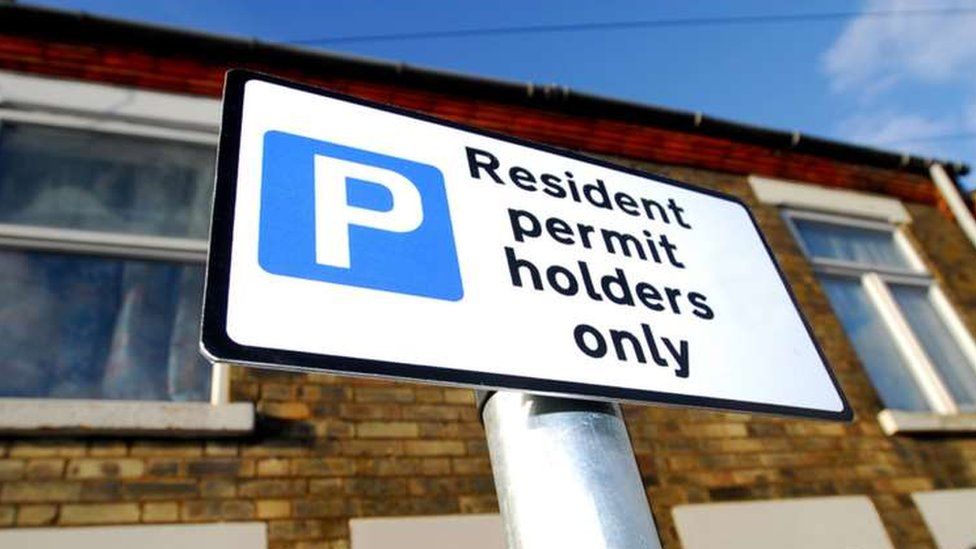 A consultation has been started about plans for parking permit zones on residential streets in Gloucester.
The new zone would cover the Kingsholm area of the city, including Denmark Road, Oxford Road and Horton Road, Gloucestershire County Council said.
NHS workers who park on local roads to avoid hospital site parking charges might be offered permits, it added.
The council said the proposals would make it easier for residents to park near their homes.
The plans include permit zones and time limits on non-resident parking.
Annual permits would be charged at £61.80.
Council members said they were also "considering" a £2 daily charge and providing 60 spaces for NHS permit holders.
An anonymous NHS worker at Gloucestershire Royal Hospital told BBC Radio Gloucestershire "it costs a fortune" to park at hospital car parks.
"Obviously it's annoying for people that live here and good for people who work for the NHS," she said.
"I do feel bad for residents, it's a rock and a hard place.
"I know it's really busy in those car parks and you don't want to take it away from patients who need care," she added.
A spokesperson from Gloucestershire Hospitals NHS Foundation said car parking cost staff £1.60 per day or was free if they were working on a night shift.
Nancy, a resident, said creating a parking permit zone would be "a good idea".
"We all are tired after work aren't we. But outside of my house, where I should be parking, I do find it hard," she said.
"We pay tax so we should have a permit.
"Other people should be paying to park around here," she added.
Gloucestershire County Council parking manager Alexis Newport said: "This consultation is open to the public. We have no preconceived ideas."
The consultation runs until 19 August.
Related Internet Links
The BBC is not responsible for the content of external sites.