Covid-19: Gloucestershire hospitals reintroduce masks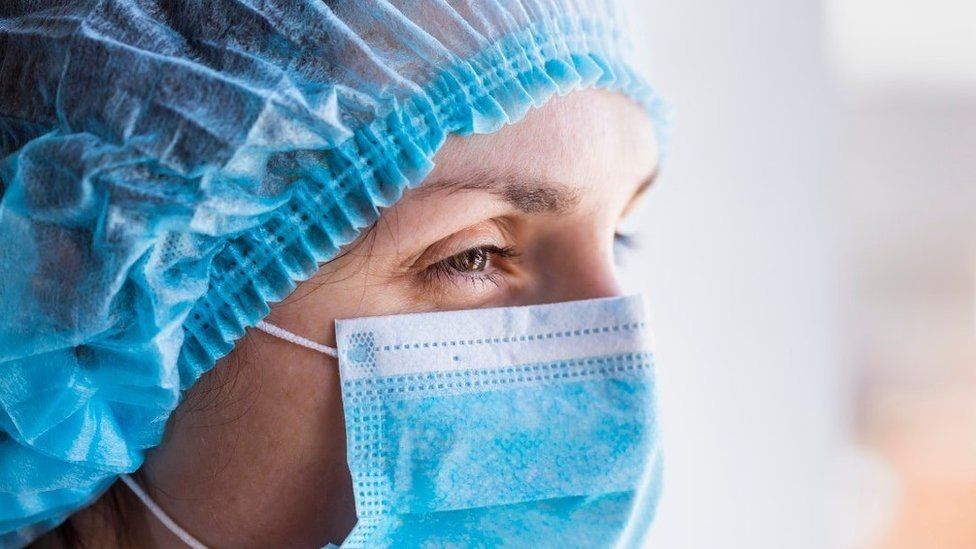 Two Gloucestershire Hospitals are to reintroduce masks for visitors after a rise in the number of staff and patients with Covid-19.
One clinician said infection rates amongst staff had trebled in recent weeks at Gloucestershire Royal and Cheltenham General hospitals.
Kerry Holden, from Gloucestershire Hospitals NHS Trust, said masks would help prevent "unnecessary sickness".
Ms Holden, the trust's deputy director of infection prevention and control, said preventing staff sickness was "definitely one of the main drivers" for reintroducing the mask rules.
"When we see staff having to go off sick or transmission between staff within the hospital setting it does leave our wards significantly short of staff," she said.
"That means that we're not able to provide the care that we want to deliver to our patients," she added.
The figures show the number of Covid-19 infections has been gradually rising since the start of June but the number of people admitted to an intensive care or high dependency unit remains very low.
Ms Holden said that many patients were testing positive on admission to hospital, despite most having little to no symptoms.
The trust has also seen an increase in patients catching the virus during their stay.
Ms Holden said staff were continuing to take twice-weekly lateral flow tests and those with even mild symptoms were staying home.
"The masks hopefully will try and prevent some of that unnecessary sickness," she added.
Related Internet Links
The BBC is not responsible for the content of external sites.