Thornbury: Anger as high street partly pedestrianised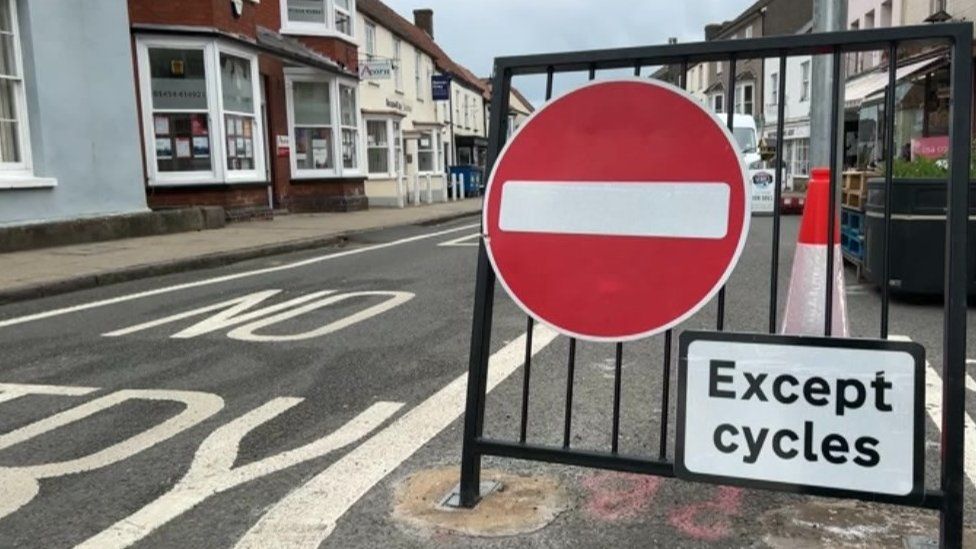 Council leaders have decided to partly pedestrianise a high street, against the wishes of many local residents.
West of England Authority leaders met to discuss the changes to Thornbury High Street on Friday.
At the end of May 72% of people voted against the move in a vote in the town - although the turnout of that vote was only about 24%.
Council leader Toby Savage said the decision had been made to "increase footfall".
"It's going to wreck the economy of the high street which is already struggling," one local resident told BBC Points West.
"It is now lacking the passing trade from motorists who would have driven into the high street parked up up for 15 or 20 minutes in a parking bay, done some shopping and then gone on."
Another local resident said the council has "killed" the high street.
"The council believe reducing traffic will make the high street a better place to visit and spend money," she said.
"It is very hard to take because Thornbury is my life and I love it."
Mr Savage said: "Ultimately this is about increasing footfall and giving people more of a reason to visit their local high street. It's similar to projects that are rolling out across South Gloucestershire.
"Thornbury isn't unusual in that regard because these are challenges that face all of our high streets."
The council said some preparatory roadworks on the high street have already begun and the plans are due to be completed in August 2023.
Related Internet Links
The BBC is not responsible for the content of external sites.