Gloucestershire council to close four care homes despite opposition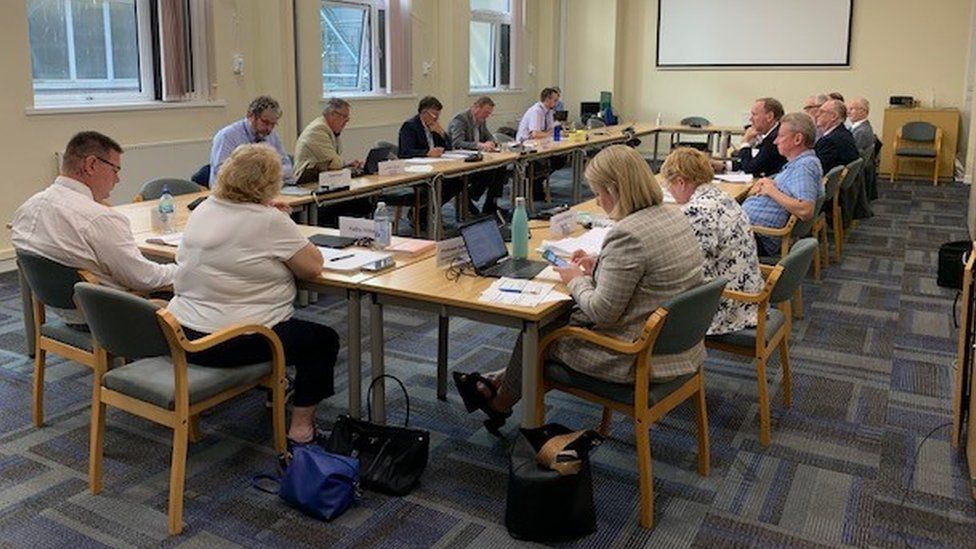 Four care homes will be closed in a council push to move the service into people's own homes.
Orchard House, Westbury Court, Bohanam House and The Elms will be shut down by Gloucestershire County Council by the end of the year.
It was agreed despite 2,300 people signing four petitions against it.
Councillor Carole Allaway-Martin, head of adult social care commissioning, said the decision was not easy but necessary.
"People were aggrieved, shocked and in denial that things needed to change," she said.
"But while there is risk in any change in this frailty group there is benefit to moving them to better facilities."
The closures will affect more than 80 residents.
In a report provided to cabinet, one family member said their relative at Westbury Court had been in her room for two years due to Covid, and feared any move would send her into a "downward spiral".
Another family member told officers: "We don't have them for much longer. Please don't make the time they have left more difficult than it already is."
The council says it will provide social workers who will work with families to create care plans for each resident and will also try to keep residents in friendship groups where possible.
Ms Allaway-Martin said the council has a "commitment" to "keep as many staff as want to stay in the sector".
While no decisions have been made about what the four sites could be used for, Ms Allaway-Martin said The Elms home in Stonehouse could be used to create a new specialist nursing facility, along with a separate site in Coleford.
Related Internet Links
The BBC is not responsible for the content of external sites.