Donation restores Stroud family's 'faith in humanity'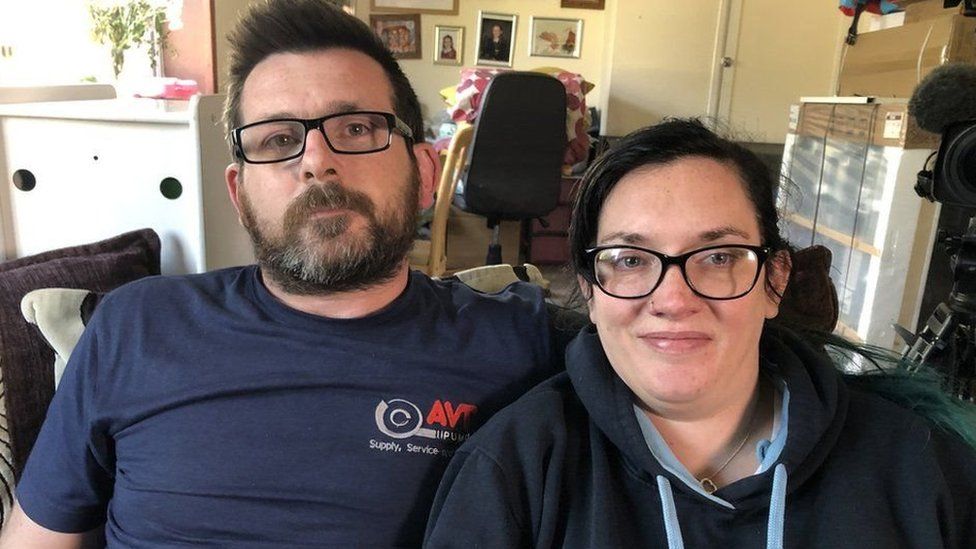 A family whose house was left half-finished by a builder have had their "faith in humanity restored" by an anonymous donation.
Carmel Ponsford and her husband Gareth, from Stroud, paid Carl Harrison Mills £30,000 to do some work to their house.
He never finished it and left them and their children living in "chaotic" conditions.
After Points West told their story a viewer has pledged a five-figure sum to finish the job.
Mrs Ponsford said: "I can't explain how amazing it is because it kind of restores your faith in humanity a little bit.
"That there are still kind people out there and things are going to be OK."
They told the BBC that "keeping the family structure safe and secure is hugely important".
Mr and Mrs Ponsford contacted Mr Mills last year because they wanted extensive improvements to their house in the Gloucestershire town.
This included separate rooms for their three children - two of whom have autism, and with the other preparing to start their GCSEs in September.
The work began but ceased in August last year when Mr Mills asked for more money.
Both sides took legal advice before a county court judge ordered the builder to pay the couple - who had re-mortgaged their house to fund the work - £53,263.95.
Mrs Ponsford said: "Everyone's tired, everyone needs a bit of space from each other, everyone's had enough.
"The girls think they're to blame. We think we're to blame.
"Maybe we could have done more and actually all we want to do is just have a nice family life. And this is what this is going to do now."
She likened the news to a "bit of light through the clouds" and a "rainbow at the end of the storm".
As well as the donation, friends from Mrs Ponsford's rugby club have recently helped them clear waste from the garden that was left by the builder.