Geronimo the alpaca: Who is he and why did he hit the headlines?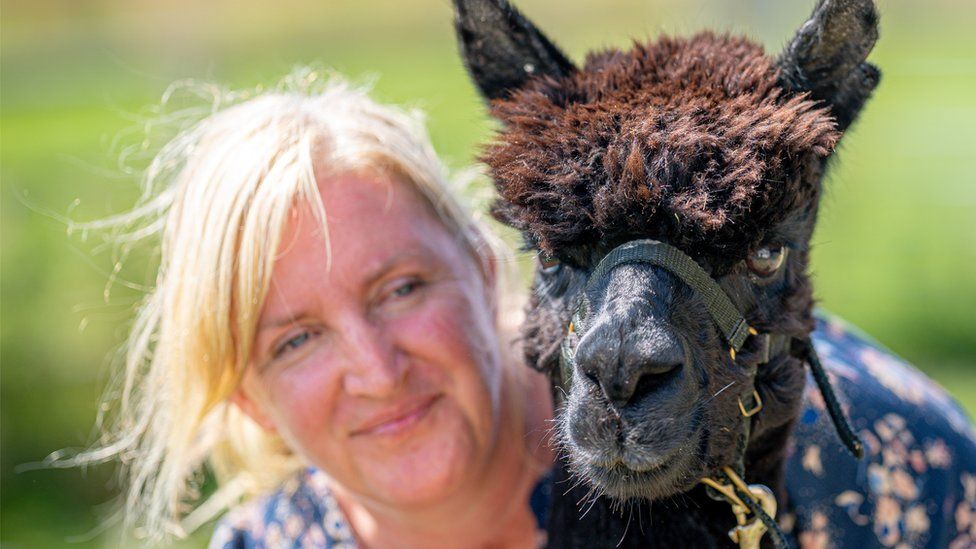 An alpaca named Geronimo, who tested positive for bovine tuberculosis (bTB), has been making the headlines after a failed High Court battle to save his life.
What is the background to the story and why has he been killed?
Eight-year-old male alpaca Geronimo lived at Shepherds Close Farm in Wickwar, near Bristol in South Gloucestershire.
He was brought to England from New Zealand in August 2017 by owner Helen Macdonald, who has been breeding alpacas at the farm for more than 15 years.
He was kept in quarantine since his arrival.
Why has he hit the headlines?
Geronimo was at the centre of a disagreement between the Government's Department for Environment, Food and Rural Affairs (Defra) and Ms Macdonald over the issue of whether he was infected with bTB.
He twice tested positive for the fatal disease which results in the slaughter of thousands of cattle every year to prevent its spread.
As a result, Defra ordered for the animal to be euthanised and Environment Secretary George Eustice - a former farmer - said while he knew it was "soul-destroying" having to put animals down, it was necessary.
He was taken away from the farm and destroyed on Tuesday.
Ms Macdonald has questioned the validity of the tests and says that they are returning false positives because he had been "primed" before them by being injected with bovine tuberculin.
She says that he tested negative four times while he was in New Zealand and wants Geronimo to be tested again as she believes he is healthy.
Her campaign has received support from wildlife television presenter Chris Packham and the Prime Minister's father Stanley Johnson.
What is bovine tuberculosis?
Bovine TB is a chronic, infectious disease caused by a slow-growing bacterium, Mycobacterium bovis.
All mammals, including humans, are susceptible to bovine TB and infection is mainly through inhalation or ingestion of bacteria.
Transmission can occur via nose to nose contact and via contact with saliva, urine, faeces and milk.
The bacterium can remain viable in the environment from a few days to many months.
A number of controversial badger-culling programmes have been carried out in recent years which the government says will stop the spread of the disease.
Geronimo tested negative for bovine TB in New Zealand but when Ms Macdonald agreed to a voluntary test as part of national surveillance of the disease the result came back positive.
Defra decided to conduct a second test in November 2017, which also came back positive.
He was tested with the Enferplex blood test, the Department for Environment, Food and Rural Affairs (Defra) said.
This is the test that was requested by the British Alpaca Society at the time, according to Mr Eustice, and which the Government says is the same test used on "a prize bull".
Defra says Enferplex has an accuracy rate of over 99% with a 0.34% chance of showing a false positive.
But Ms Macdonald says there was insufficient evidence as to the accuracy of this relatively new test when used on alpacas.
Ms Macdonald lost her final appeal to save Geronimo at the High Court in London and a warrant was signed for him to be euthanised.
The government ruled out any further tests, saying the issue had been "looked at very carefully".
A petition to save Geronimo had attracted more than 140,000 signatures and animal rights campaigners staged a march to Downing Street in London.
Related Internet Links
The BBC is not responsible for the content of external sites.