Lorry driver shortages: 'Perfect storm' causing gaps on shelves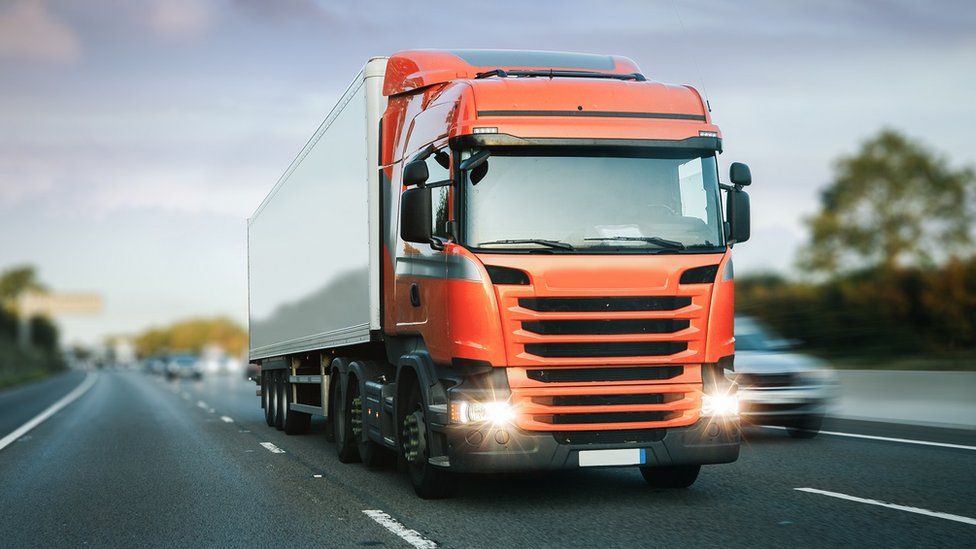 Gaps on supermarket shelves are being caused by a "perfect storm" says a haulage boss.
Morton Cullimore, who runs Cullimore Group in Gloucestershire, says the problem of the so-called 'pingdemic' is combining with a shortage of drivers.
Mr Cullimore, who is also chairman of the Road Haulage Association (RHA), said the industry was facing problems even before Covid-19 arrived.
He said the pandemic showed what a "vital industry" haulage was.
"We've lost even more of your ability to deliver goods because not only is there a shortage of drivers out there due to people not choosing it as a vocation, but also because people are isolating," said Mr Cullimore.
"If anything has come out of Covid-19 it's an understanding of how vital the road transport industry is in Gloucestershire and further afield.
"More than 93% of everything that you and I enjoy, whether it's the bed we sleep in or the cereals we eat, has spent time on a truck.
"The shelves in the independent shops and supermarkets are stacked because products get moved there, often overnight.
"We're a vital industry. No matter what happens, come rain or shine or snow or whatever, we still have to function."
Jonathan Cobb, a director at Miserden Stores near Stroud, said he was facing some difficulties keeping his shelves stocked, although most products were still available.
"With our online suppliers, and the supplies we get from further afield, about 10% of the things we ask for aren't turning up," said Mr Cobb.
"From the wholesalers it's a little bit worse, it's probably about 15 to 20%."
He said the shortages had progressed from "the odd type of beer" to tinned goods and groceries.
"At the moment we're managing," added Mr Cobb.
Related Internet Links
The BBC is not responsible for the content of external sites.