Gloucestershire electoral boundary changes 'a dog's dinner'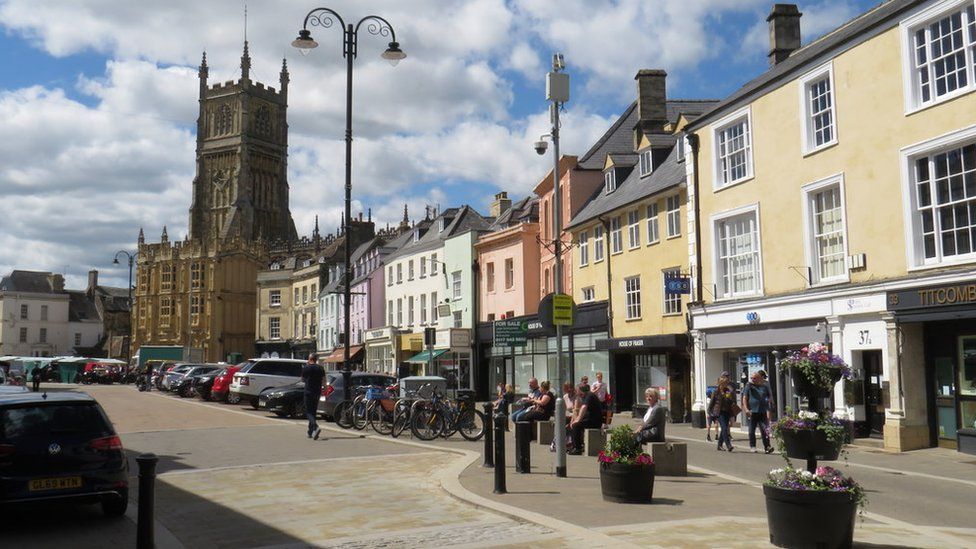 An MP has described proposed electoral boundary changes facing his constituency as "a real dog's dinner".
Cotswolds MP Geoffrey Clifton-Brown said while it was inevitable he would face some changes, he "didn't quite expect this amount of radical change".
The Boundary Commission proposals could see Cirencester becoming part of the North Wiltshire seat.
The Commission said the proposals are its "initial thoughts" and it wants to hear from the public to get it right.
Final recommendations are not due to be made to Parliament until July 2023 and the proposals are the subject of an eight-week consultation.
Under the proposed changes, Gloucestershire and Wiltshire would gain one constituency, giving them 14 in total.
The changes could also see areas like Gloucester's Barnwood and Elmbridge moved to the Tewkesbury constituency and Painswick and Bisley change from Stroud to Cotswolds.
"Being cut in half really is a radical change and although it's a real dogs dinner as far as Gloucestershire is concerned... I think inevitably we were going to face change," said Conservative MP Mr Clifton-Brown.
"We have six-and-a-half seats in Gloucestershire and Wiltshire has seven-and-a-half, so what they've done is they've joined them together and said how can we best allocate 14 seats across the population and this is the result."
James Heappey, Conservative MP for Wells, in Somerset, said: "If people are kind of wondering what this means for them, fundamentally it's good news, because Somerset gets more voices in Westminster and that's important, more votes, more people to bend the ear of minsters on behalf of local residents."
Boundary Commission Secretary Tim Bowden said that while the proposals mark the first chance people will have to see what the new parliamentary map could look like, these are just "initial thoughts".
He said the Commission wanted to hear the views of the public to "ensure that we get the new boundaries for parliamentary constituencies right".
Related Internet Links
The BBC is not responsible for the content of external sites.