Filmmaker helps people connect to their African roots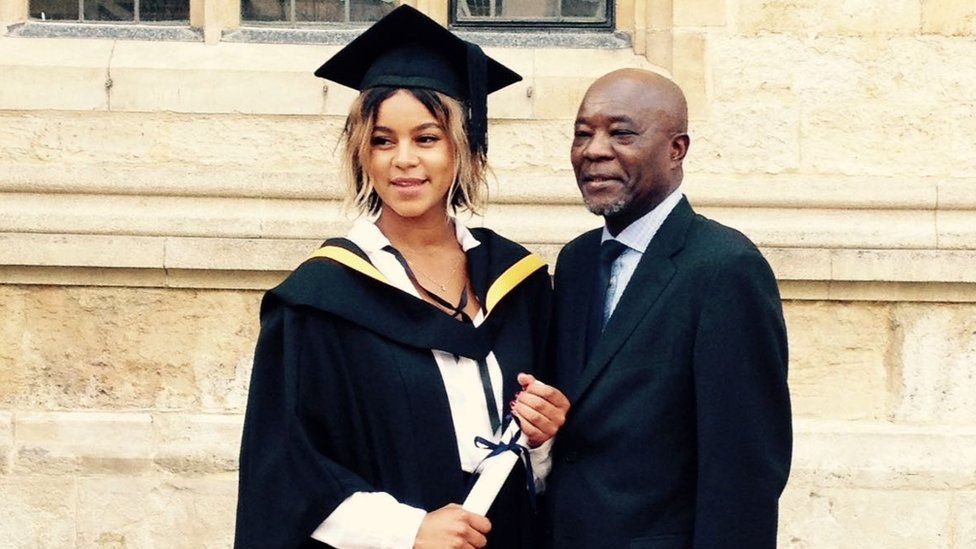 A film about a known political activist is helping people of African heritage living in white rural areas feel more "at home".
Rebecca Achieng Ajulu-Bushell made the documentary about her late father and his experience during the apartheid.
She partially shot Breakfast in Kisumu in Cheltenham because it is twinned with Kisumu in Kenya.
Forest of Dean activist Khady Gueye said the film had "really influenced" her.
"We are two mixed race women who have experienced not being white enough and not being black enough," she said.
"The film made me understand the weight of my blackness and how I've come to terms with my identity in a very white rural area."
Her documentary follows an interview with her father, Rok Ajulu, a leading Kenyan academic who died in 2017, and his role in the struggle against apartheid in South Africa.
Mr Ajulu was expelled from Kenya in the 1990s after opposing the regime of then president Daniel Arap Moi.
Josh Jones from Cheltenham previously lived in Uganda with his family and said the film made them feel "at home".
Mr Jones met his wife in Uganda and she is of Luo descent, a group of people who are also found in Kenya.
He said his family noticed the filmmaker's surname was a Luo one and so they were inspired to watch the film.
"You can feel a long way from home, especially when Gloucestershire is very rural and mainly white," he said.
"Rebecca's film gave us a feeling of home, hearing the voices of the Luo people.
"Cheltenham has a big community of Luo people because Cheltenham is twinned with Kisumu."
Miss Ajulu-Bushell, from Bourton-on-the-Water in the Cotswolds, said: "Cheltenham is now important to me because it has this connection to my father's homeland and my homeland that I didn't know about.
"Making this film gave me a real sense of purpose."
Related Internet Links
The BBC is not responsible for the content of external sites.