Bereaved mum in birth certificate law change bid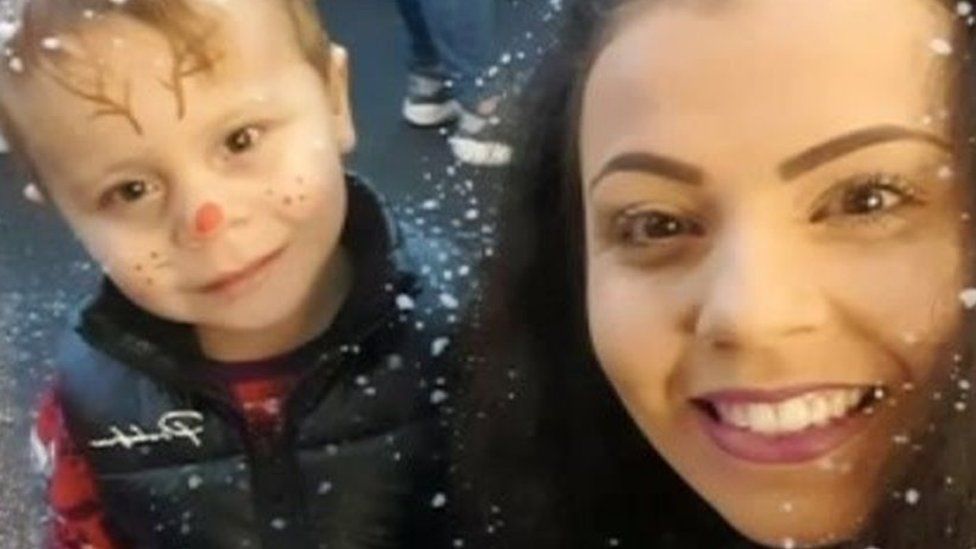 A woman wants the law to change to make it easier to name unmarried fathers who have died on their child's birth certificate.
Kyle Averis died in July 2015, six months before his son Harley was born. His partner Jasmine Hill could only get his name added via a court order.
She said some people "just aren't ready to go through the emotional side to fight to have the father's name on it".
The Home Office said it relied on the courts for any paperwork changes.
A spokesperson said: "It is important that all details on a birth certificate are recorded accurately.
"In the sad circumstances where the parents are not married and the father has died before the birth has been registered, we rely on a court to make a declaration of parentage after considering the relevant evidence."
Unmarried fathers need to be present to sign the paperwork but if the couple are married, the husband's name can be added in his absence.
Ms Hill, from Huntley in the Forest of Dean, wants the law change made in cases where there is no dispute over the newborn's parentage.
She would like a deceased father's parents to be able to represent him in the registration process.
"What I want this to do is get a change in the law so people don't have to go through what I've gone through and what other people have gone through," she said.
"When I got the news that I could have him on, I was literally in tears for about half an hour after."
She had also previously paid £60 for legal advice.
Her application was granted by a judge on 13 October after a hearing on 6 August.
Before this, Ms Hill believed she needed to pay £4,000 for DNA tests as proof of paternity as part of the requirements of the court order.
Due to the costs, she delayed the court application but she later discovered there was no need for a DNA test as Harley's paternity was not in doubt.
Ms Hill has begun a House of Commons petition calling for a debate on the matter.
"I've had people where there's been suicide, their partner's been murdered or been in a car accident. It's everyday things, so anyone pregnant and who's not married, they could be affected," she said.
Related Internet Links
The BBC is not responsible for the content of external sites.