South Gloucestershire schools struggling from 'toxic cocktail'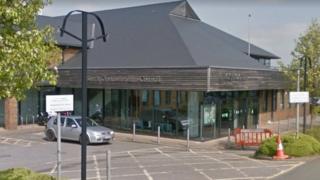 Struggling schools in South Gloucestershire face a "toxic cocktail" of problems, a task force has unveiled.
The area is one of the worst-performing in England for pupil progress through secondary school.
The South Gloucestershire Council-led group has produced a list of 17 recommendations it says should be adopted to boost results.
They will now be considered by cabinet which will consider its response to the findings.
Using Progress Eight - the improvement a pupil makes from the end of primary school to the end of secondary school - South Gloucestershire is at the bottom of schools in the West country and among the worst performing in England.
Councillor Gareth Manson said education is being affected by a "toxic cocktail" of poor performance, low funding and a relative lack of good or outstanding schools.
Among its findings it says councillors should be better represented on the local school standards board - ideally from each major political party,
It also believes:
The council should investigate why other authorities with similar levels of funding perform better
It should remain proactive in scrutinising academy performance, even though they are outside its direct control
It should lobby government for the power to allow schools' leaders and governors to be interviewed in public
The BBC documentary series School is currently looking at the challenges faced by Castle School Education Trust.
Marlwood School was rated inadequate during the filming of the programme and placed in special measures by Ofsted.
It has since received a fresh inspection which revealed improvements are being made.
The other South Gloucestershire schools rated inadequate at their last inspections were Hanham Woods Academy, Patchway Community School and Winterbourne Academy.