Gloucester town crier 'hurled bell' at boys on bikes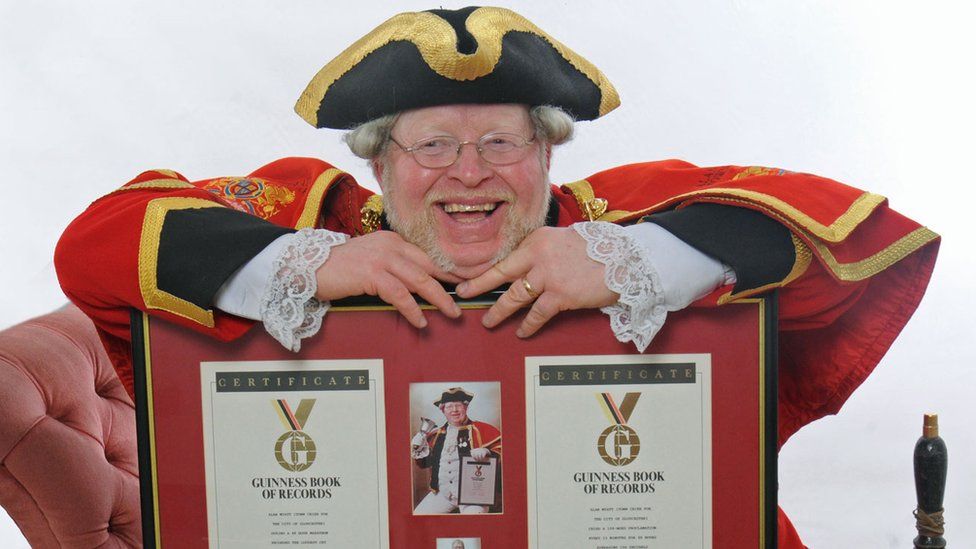 A town crier was left "all shook up" after a ding-dong with a gang on bikes who tried to steal his tricorn hat.
The town crier said: "I thought I'll get [them] and I hurled my bell... cracking it in the process."
Mr Myatt said he swung at one of the boys, but missed and fell to the pavement, leaving him crumpled in his ceremonial cape on the ground.
He had just given a talk in Gloucester in full garb when he was approached by the three teenage "lads" wearing hoodies.
Mr Myatt, who has been a town crier in the city for 30 years, said he was helped up "by nearby homeless people" who also returned his hat after the fall in Northgate Street.
The 24-stone (152kg) town crier said that afterwards he was "like Elvis Presley - all shook up".
He said his bell was now only "fit for a doorstop", while his "shoulder and knee are killing me".
Mr Myatt has reported the skirmish to police.
Related Internet Links
The BBC is not responsible for the content of external sites.