Camelot 'was in Cirencester', claims TV's Nick Knowles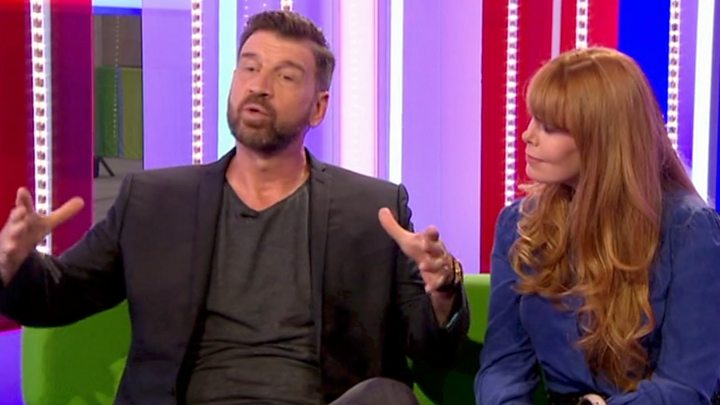 King Arthur's Camelot was in Gloucestershire, according to TV celebrity Nick Knowles.
The presenter claims academic research he has carried out proves it was at Cirencester's Roman amphitheatre.
In legend, Camelot was Arthur's castle and court, but some historians believe he was a real person - a warrior who led the Britons in the 5th Century.
Cornwall, Winchester, Monmouthshire, Somerset and West Yorkshire have all made claims to be Camelot's home.
Mr Knowles said he had been "obsessed" with the Arthurian legend since he was a child, and had looked at "all the various places that [Camelot] could be".
Speaking on BBC One's The One Show, he said: "The old amphitheatre would have been fortified and circular... so the story about King Arthur having a table, which 5,000 knights could sit round without having precedence, that's where the story comes from."
Knowles has carried out research with Prof Mark Horton of the University of Bristol who said more research was needed to prove the theory.
Prof Horton said archaeologists had "long speculated that this part of the West Country was a place where Roman culture survived into the Dark Ages".
"Cirencester, which was the capital of the Western part of Roman Britain, could well be the place where Roman culture survived and King Arthur would be here," he said.
"There is a germ of truth behind [the legend] that Arthur was living in the 5th Century in Gloucestershire."
Prof Horton said other places in the UK "have their own claims, but if you look at them in detail they're actually wafer thin".
James Harris from the Corinium Museum in Cirencester said the claims were "rather fanciful".
"Arthur is the greatest and most popular legend in British history, so it is not surprising there are so many claims to it."