Jury unable to reach verdict in Cheltenham crash trial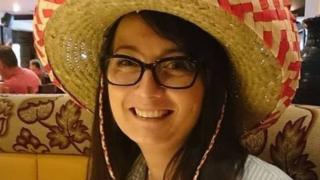 A jury in Gloucester has been unable to decide whether a delivery driver caused the death of a woman who was knocked down in Cheltenham in April 2017.
Mark Hale, 41, of Harvest Bank in Carterton, Oxfordshire, had denied causing Anna Rys' death by careless driving.
The jury was discharged by Judge Ian Lawrie QC after five hours of deliberation without a verdict.
Prosecutor Robin Shellard told the judge he would pursue a retrial.
During the trial, Mr Hale said he "could not explain" why he did not see Ms Rys before hitting her with his Citroen Relay van.
Ms Rys died almost instantly when two wheels from the van went over her.