Tony Alliss shooting could to be referred to IOPC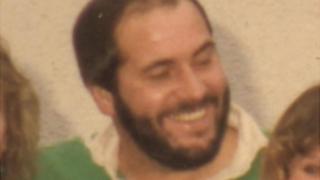 The death of a man who was killed in woodland near Stroud could be referred to the police watchdog, following a promise from a chief constable.
Tony Alliss died of gunshot wounds in 1990 following a boundary dispute.
His neighbours - father and son Terence and Graig Maule - were cleared of his murder by a judge in 1991.
Gloucestershire Police's Rod Hansen told Mr Alliss's brother he will ask for the case to be referred to the Independent Office for Police Conduct.
His family claim there were flaws in the original investigation and have been calling for the case to be reviewed for several years.
'Poorly investigated'
Mr Alliss's brother, Bob Alliss, said he met recently with Chief Constable Rod Hansen and was "encouraged" by developments.
"My brother's wounds were indelible evidence and this needs proper reinvestigation," he said.
"It was poorly investigated. My brother had made contact with the police on three occasions prior to his death about the perpetrator.
"They were serious complains, but they were never made known to the court."
He said he "had the backing" of a former head of homicide in the Metropolitan Police, a top ballistics expert and a pathologist.
"They all agree with what I've always said, that Tony's wounds don't tally up with what we listened to in the criminal trial in 1991," he said.
In 1991 a judge at Bristol Crown Court cleared Mr Alliss's neighbours, ruling there was no case to answer, and a civil claim for damages against them was also rejected.
A Gloucestershire Police spokesman said: "'The chief constable concluded the meeting by promising Bob that he would ask the professional standards department to re-refer the case to the IOPC for their consideration."
Previously the force said it would act if new and compelling evidence was uncovered but a review last year did not find any.