Second Forest of Dean councillor resigns in golliwog row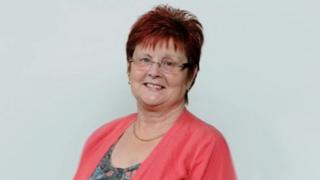 "Inadequate sanctions" against a Forest of Dean councillor who backed a 'Bring back the Golliwog' campaign online have led to another councillor resigning.
Sid Phelps said not sacking Lynne Sterry from the council's standards committee made it look "a bit cosy". He is stepping down from the committee in protest.
Ms Sterry resigned as chair last month but she remains a committee member.
She has been told to apologise and attend training within three weeks.
Mr Phelps had criticised the outcome of the meeting, held last week, which ruled Ms Sterry breached the authority's code of conduct, insisting "it will do nothing for the standing of the committee".
"If you are on the standards committee you need a measure of judgement and need to be a little bit wiser," he said.
"It all looks a bit cosy. The sanctions were completely inadequate," he added.
Ms Sterry claimed she had shared the post in innocence and has since apologised "unreservedly".
She has also stood down from Cinderford Town Council.
'Not a racist'
Ms Sterry had claimed she had backed the campaign calling for the return of the doll and not "given it a thought", as it reminded her of a childhood toy she had in the 1950s.
At the committee meeting, she said she had "been in a very dark place for a few weeks".
"Nothing you could do to me today would make me feel any worse than I already do," she added.
She was defended by Councillor Paul Hiett, who said: "I've known Lynne for 20 years, she's not a racist.
"There is not a racist bone in her body. I believe she was perhaps a little bit naive."
The committee declared by a majority of seven that Ms Sterry breached the code of conduct and agreed by a majority of one to impose sanctions against her.