Rare butterfly site in Forest of Dean to be fenced off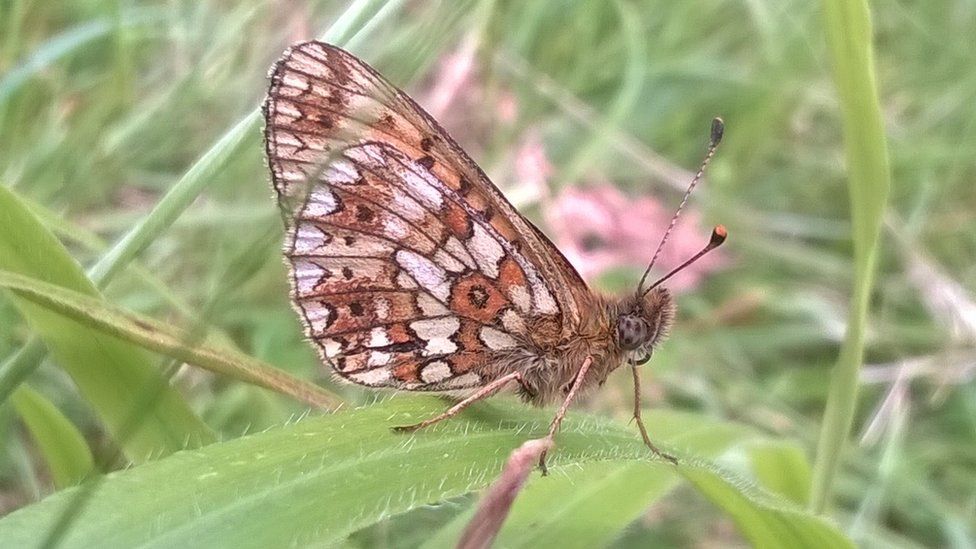 A site which is home to a rare species of butterfly is to be fenced off in an attempt to protect the insects.
Only two breeding sites for small pearl-bordered fritillary butterflies remain in the Forest of Dean. In the 1980s there were more than 40 sites.
An area near Ruspidge Halt is to be protected.
Foresters' Forest - a Heritage Lottery Fund programme - is working with Butterfly Conservation and the Forestry Commission on the project.
Experts say the site needs careful management and protection to create the right conditions for the butterfly to breed.
Voluntary conservation advisor Simon Glover said the Forest of Dean was the only part of Gloucestershire where the species remained.
"[This project] will allow us to do conservation grazing, keeping animals in one place," he said.
"We're basically putting things back to how they were 30 or 40 years ago to try and encourage the habit to be much better."
According to Butterfly Conservation, the small pearl-bordered fritillary has undergone a "severe decline" in England since the 1970s.
Related Internet Links
The BBC is not responsible for the content of external sites.