Korean War book blessed at Gloucester Cathedral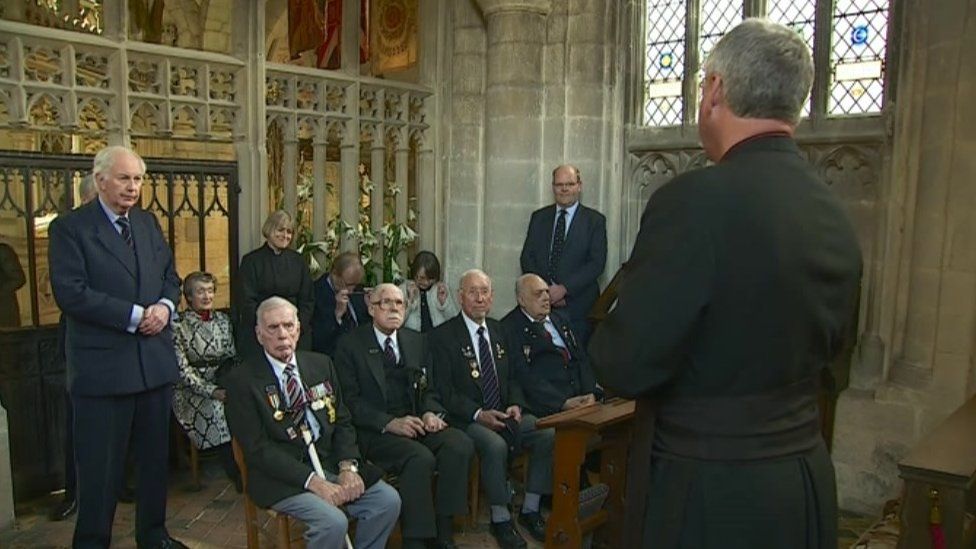 A war veteran who fought at the Battle of Imjin River has donated a book about the Korean War to the Soldiers of Gloucestershire Museum.
Sam Mercer was wounded in the epic stand of April 1951, in which many of his comrades died.
When he returned home to Gloucestershire, he was presented with the book, which lists those killed and imprisoned during the Korean War.
It was blessed at Gloucester Cathedral before being handed to the museum.
According to the Church of England, a blessed object becomes sacred and considered worthy of spiritual respect.
Mr Mercer, who served as a private with the Gloucestershire Regiment, said: "I had this book and it occurred to me there was only one place for it, and that is the Soldiers of Gloucestershire Museum.
"It is very important for the simple reason that all sorts of memorabilia and medals are already in the museum which concerned the Gloucestershire Regiment's participation during the Korean War."
About 400 "Glorious Glosters" held out against 10,000 Chinese troops for three nights during the battle.
It remains the bloodiest battle fought by British forces since World War Two.
"I was wounded in the battle and taken prisoner and almost immediately and gratuitously, I was shot from close range and left to my own devices," said Mr Mercer.
"I can assure you, looking up the muzzle of a rifle it really does concentrate the mind, and I had to decide what if anything I could to get myself out of it."
He said he survived with "determination, bloody-mindedness and a very large slice of Lady Luck".
Related Internet Links
The BBC is not responsible for the content of external sites.