Teenager arrested after swan shooting in Cheltenham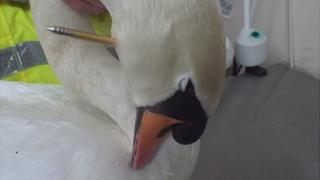 A teenage boy is the second person to be arrested on suspicion of shooting a swan with a crossbow.
George, a male swan, was seriously injured when he was shot in the head in Pittville Park, Cheltenham, in January.
A 15-year-old boy, from Cheltenham, was arrested under the Wildlife and Countryside Act.
A 48-year-old man, also from Cheltenham, was arrested last week. Both have been released on bail pending further investigations.
The swan, along with his breeding partner Zelda, has lived on Pittville lakes for a number of years.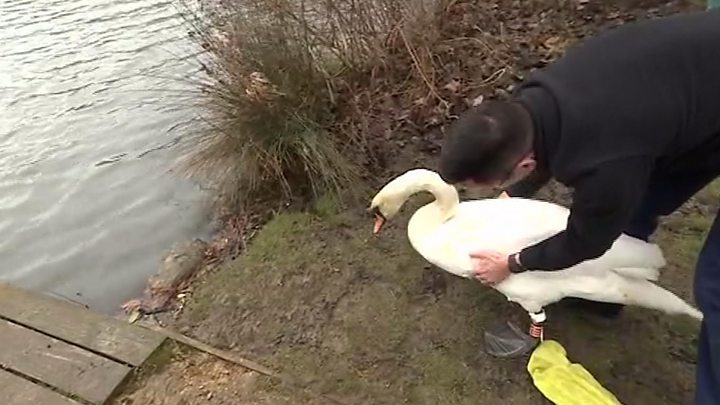 The critically ill bird was found by a member of the public with a bolt lodged in his left eye.
He was treated at Vale Wildlife Hospital and Rehabilitation Centre and has now been released back to the lake.
A fundraising campaign has raised more than £6,000 to pay for George's treatment and a reward to catch the person responsible.