Gloucester baby Ah'Kiell Walker death: Parents face manslaughter case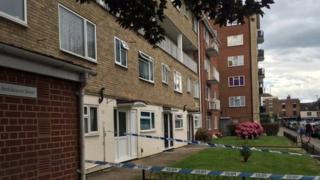 The parents of a three-month-old baby who died in July are to be prosecuted for his alleged manslaughter.
Ah'Kiell Walker died on 31 July after he was taken to Bristol Children's Hospital from his home, in Archdeacon Street, Gloucester.
Alistair Walker and Hannah Henry, charged with child cruelty and neglect, appeared at Bristol Crown Court.
The court was told that following a review of the evidence they would now be prosecuted for manslaughter.
Mr Walker, who now lives in London, and Ms Henry, from Gloucester, were released on conditional bail, with a court appearance due in April.