Woman stabbed through letterbox by man in clown mask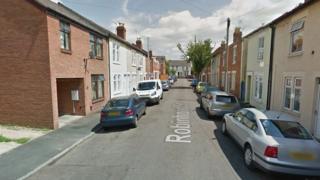 A man in a clown mask put a knife through the letterbox of a house, stabbing the woman who lived there, police have said.
She told police he knocked on the window of her Gloucester home before putting the knife through the letterbox, causing a "small leg wound" after she closed the door.
It happened in Robin Hood Street at 18:15 GMT on Wednesday.
They said they were "trying to identify a motive and who was responsible".