Ah'Keill Walker parents released on bail in Gloucester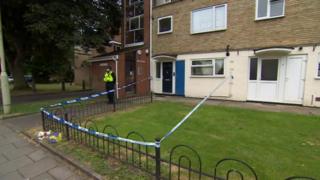 The parents of a three-month-old baby who have been charged in connection with his death have been released on bail.
Ah'Keill Walker died on 31 July after being rushed to Bristol Children's Hospital from his family home in Gloucester.
His parents Alistair Walker, 26, and Hannah Henry, 20, are charged with child cruelty and neglect.
They were released on bail after a hearing at Gloucester Crown Court.
The prosecution told the court that a second autopsy of baby Ah'Keill had not yet been completed.
Until this takes place the final charges that Mr Walker and Miss Henry will face can not be finalised.
The pair were told there must be no contact between the two of them.
They are next due in court on Friday 14 October.