Stuck dog Lilly gives rescuers headache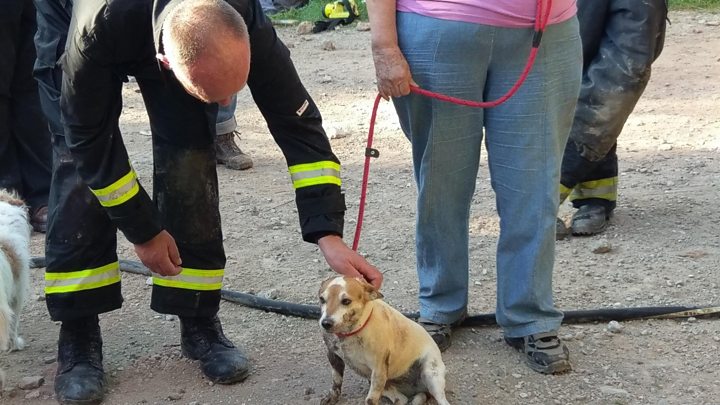 A rabbit-chasing dog was rescued after becoming trapped several metres along a tiny, mud-filled drainpipe.
Lilly, a four-year-old Jack Russell, ventured down the hole near Easton, Somerset, but became stuck six metres in as the pipe became muddy.
Initial attempts by fire crews to get her out, using chimney rods to move the mud, failed.
Eventually, the pipe was cut and Lilly was sedated by a vet before she was pulled from her predicament.
Fire service spends £202,000 per year saving animals
For more stories about animal rescues and lucky escapes follow BBC England's Pinterest board
Lilly's owner, Fiona Withers, said she was now "fine and back to normal".
She said: "She saw a rabbit and chased it down a pipe going under a track entrance and got stuck.
"I could hear her barking. I tried getting her out, digging around, but I just couldn't get to her."
Ms Withers eventually called the fire brigade two hours after Lilly got trapped on Sunday.
Crews from Wells, Glastonbury and Yeovil fire stations spent the afternoon rescuing Lilly.
"It was quite embarrassing having three fire tenders turn up," she said.
"I was relieved when she finally came out. She'd gone into the pipe at about 10:30am and it was just after 6pm when we finally got her out."
Ms Withers said Lilly was walked at the same location on Tuesday morning, but "there is now chicken wire over both ends of the pipe".