Cheltenham cremation revamp to include 150 space car park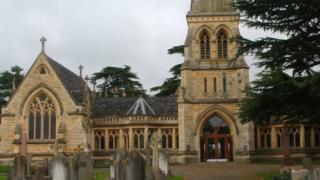 A 150-space car park is "central" to Cheltenham crematorium's £7.4m revamp, a senior council official has said.
Large funerals held at the Victorian facility off Bouncer's Lane have seen people parking over graves because of a lack of parking on site.
Roads near the site have been widened where possible to provide extra spaces as a stop-gap measure.
Building work to overhaul the site is not expected to begin before 2017.
"We're looking for a large car park somewhere in the region of 150 spaces," said Councillor Chris Coleman, Lib Dem deputy leader of Cheltenham Borough Council.
"We're making the best of what we've got at the moment but it isn't good enough and we're doing something about it."