Gloucestershire and London cat killings link considered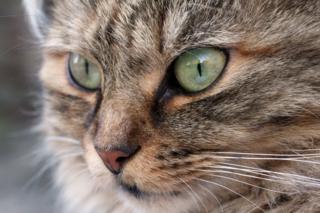 A link between a series of brutal cat killings in Gloucestershire and London is being considered by police.
At least four cats have been killed in Cinderford since February, two having body parts cut off and others having been shot or kicked.
Officers are working with the Met Police in London, where up to 10 cats have been decapitated by a "serial cat killer" dubbed the Cat Ripper by some.
More than 50 animal deaths have been reported to police in the capital.
In Gloucestershire, police say one possibility is that the attacks could be part of a gang initiation test.
Officers are using DNA testing to try to find those responsible, although the force said there was a lot of gossip but little hard evidence to go on.
Meanwhile, the RSPCA has launched an investigation after the body of a cat missing its head and tail was found in a Staffordshire garden.