Cheltenham 'criminal feud' shooting sees 15th arrest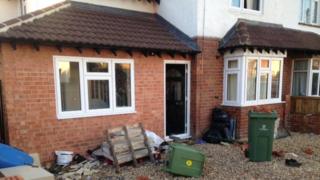 An investigation into "criminal feud" shooting at a house in Cheltenham has resulted in a further arrest.
Up to four men were seen going into the property on Bouncers Lane in Prestbury on Wednesday night, firing "several shots" before driving off at speed.
Gloucestershire Police said the 18-year-old Cheltenham man was arrested on suspicion of conspiracy offences.
All those held in connection with the shooting have now been bailed.
So far a total of 15 suspects have been arrested and bailed.
A police spokesman said a Volkswagen with a blank number plate had been recovered in the Cheltenham area and officers were "working to establish if it is linked to the case".
Nobody was injured in the attack.