Cannabis vaping teen 'recovering well' in hospital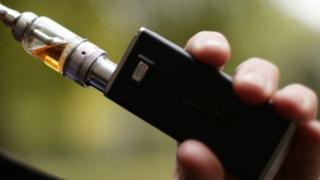 A teenager who was hospitalised after inhaling cannabis oil she bought online is "recovering well".
The 18-year-old was taken to Gloucestershire Royal Hospital on Friday.
Police said she became seriously ill after she bought a product containing oil derived from cannabis plants which can be inhaled through a vaporizer.
Officers believe she may have had a "severe reaction" to the product which contained Cannabidiol.
A spokesperson for Gloucestershire Constabulary said they were "very happy that the outcome for this young woman appears to be good" and reiterated their advice "never to buy or use any kind of drug obtained online".