Deal done to buy Gloucestershire ancient woodland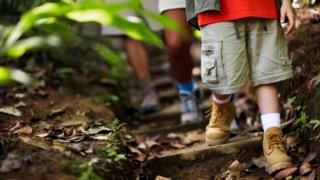 A deal has been done to buy an area of Gloucestershire ancient woodland, which will allow official public access.
Box Woods near Minchinhampton have been unofficially accessed by the community for nearly a century.
Current owners, the Novalis Trust, have accepted a bid from the Box Village Society for the 23-acre (9 ha) wood, subject Charity Commission approval.
An appeal to purchase the land, which was launched last month, raised more than £100,000.
A charitable company set up by the society will own the woods and immediately lease them for 99 years at a low rent to Gloucestershire Wildlife Trust, who will then administer and maintain them.