Gloucestershire PCC Martin Surl seeking re-election in 2016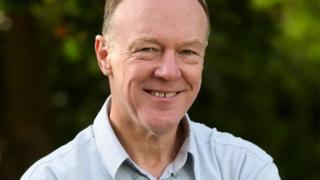 Gloucestershire's police and crime commissioner (PCC) has confirmed he will stand for re-election in 2016.
Martin Surl told the BBC he wants to "give it four more years" and it "is right for the county" he should stand for a second term.
Independent candidate Mr Surl was elected as the county's first police and crime commissioner in 2012.
The next PCC elections are due to be held on 5 May 2016.
Mr Saul, who retired from the Gloucestershire force after 32 years' service, beat Conservative candidate Victoria Atkins by more than 4,000 votes in 2012.
"I've only been doing it for three years and the first year was really setting up the office," he said.
"So I want to give it four more years for stability and to bring the county through what unfortunately is a continuing recession as far as policing is concerned."