A40 closure at Huntley: MP criticises Highways Agency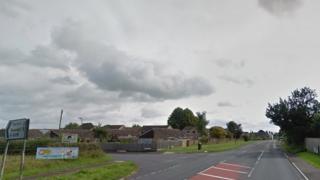 A Gloucestershire MP has criticised the Highways Agency (HA) for its lack of communication about roadworks planned for the A40 in the new year.
The HA says it needs to close the road at Huntley from 5 January for up to four months to renew worn-out drains.
Mark Harper said the agency had promised to talk to him once it had the details of the work but added this information had not been forthcoming.
The HA said it would be apologising to Mr Harper and his constituents.
Mr Harper, who represents the Forest of Dean, said he spoke to the HA after a number of businesses contacted him in September.
But he added the agency had not got back to him and he wanted to know why the road had to be closed for so long.
The HA said some of the work could be done without a full closure but it would not know the extent until digging commenced.