Hollie Gazzard killer Asher Maslin to appeal against jail term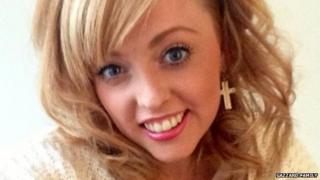 A man convicted of stabbing his ex-girlfriend to death in her Gloucester salon has been granted leave to appeal against the length of his sentence.
Asher Maslin murdered 20-year-old Hollie Gazzard in February after she ended their relationship.
When he was sentenced to life at Bristol Crown Court, Maslin was told he must serve a minimum of term 24 years.
Maslin's legal team said a date for the hearing at the Court of Appeal was yet to be set.