Nursery owner cleared of neglect after locking toddler in car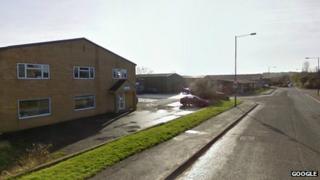 A nursery owner has been cleared of child neglect after leaving a toddler strapped inside her locked car for six hours.
Carol Cort, 67, was acquitted of the charge at Stroud Magistrates' Court after her defence proved she had not acted wilfully.
The prosecution alleged Mrs Cort had been reckless in leaving the child in the car and therefore acted wilfully.
Following the incident, her nursery was shut down by education watchdog Ofsted.
Mrs Cort was acquitted of the charge by a judge at Stroud Magistrates' Court following an application by her defence barrister Catherine Milsom.
'Charge dismissed'
At the halfway point in the trial Ms Milsom argued there was "no case to answer" because the prosecution had not proven "mens rea" - that Mrs Cort had acted with a "guilty mind".
Mrs Cort, of Blacksmith Lane, Beckford, Tewkesbury, had accepted she had left the toddler strapped inside her car for six hours outside the Barn Nursery School in Bourton-on-the-Water, Gloucestershire, but denied the charge she faced.
The defence had offered expert evidence that Mrs Cort was suffering from a "mild to moderate" depressive illness at the time of the incident.
District Judge Joti Bopa Rai said the Crown had not challenged this testimony with its own expert and had not put sufficient evidence before the court to prove Mrs Cort acted "wilfully".
He ruled the defendant not guilty of the offence and dismissed the charge.
Earlier, the court had heard Mrs Cort picked up the girl as a favour to her mother on 19 February 2013.
She arrived at work at 09:40 GMT but left the girl locked inside until after 15:00 GMT.
When Mrs Cort realised what had happened she rushed to the child's home and confessed to the girl's mother.
In March she lost an appeal to reopen her nursery.