Surround Festival fork-lift death worker named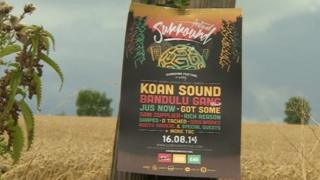 A man who was killed in an incident involving a fork-lift truck while preparing for a music festival in Gloucestershire has been named.
Lander De Meulenaere, 33, from Fishponds, Bristol died last Thursday while working at Sallywood Farm, Horsley near Stroud.
An inquest into the death has been opened by the Gloucestershire Coroner.
The Surround Festival was due to take place on Saturday but was cancelled by organisers.
A port mortem examination showed the death was due to traumatic asphyxia.
Gloucestershire Police said the incident was not being treated as suspicious.