Hollie Gazzard killer Asher Maslin appeals jail term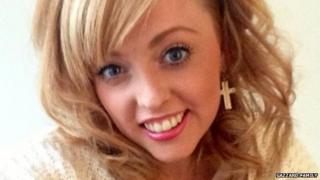 A man convicted of stabbing his ex-girlfriend to death in her Gloucester salon has begun an appeal against his sentence.
Asher Maslin murdered 20-year-old Hollie Gazzard in her salon in February after she ended their relationship.
Maslin's legal team submitted the appeal and the papers have now been sent to the Court of Appeal.
During sentencing at Bristol Crown Court, Maslin was told he would serve life with a minimum of 24 years.