Forest of Dean Wilderness Centre buyer moves in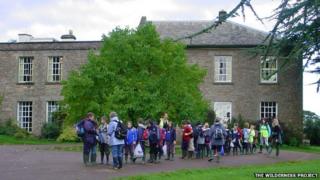 Contracts have been exchanged on an outdoor education centre in the Forest of Dean which was shut by Gloucestershire County Council in 2011.
The new owner of the Wilderness Centre near Mitcheldean, Dr Daniel Sturdy, said it would be used as an educational hub for schools and colleges.
He said it would help introduce children to the natural world.
Money from the sale will help the local authority support its front-line services, the council said.
The centre was closed as part of a £45m package of budget cuts by the authority.
Last month it was announced the venue had been sold to an unnamed buyer from Cambridge.
A council spokeswoman said the amount of cash raised would not be revealed until the completion of the sale.
But it is understood to have cost Gloucestershire County Council £3,000 per week to pay for security at the site since squatters were evicted in April 2012.
A bid by the campaign group Friends of the Wilderness to buy the centre failed earlier this year.