Bulky plastics recycling restarts in Cheltenham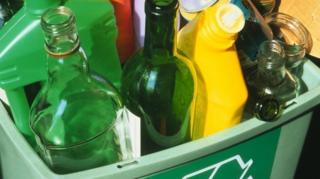 Bulky plastics recycling has restarted in Cheltenham after a year-long break as the market has picked up, the borough council has said.
The service was dropped last June as it became too costly for Cheltenham Borough Council to accept large items like chairs at its Swindon Road site.
Plastics re-processors are now more keen to accept all types of plastic and this has made the service more viable.
Re-processors sell the plastic to manufacturers who use it in new goods.
The council has also started a three-month trial for accepting 'mixed plastic' recycling at 12 sites from 2 June.
Mixed plastic is for items like yoghurt pots, margarine tubs and ready-meal trays.
If this service is affordable, it will become permanent, the council added.