Investigation after sheltered housing body discovery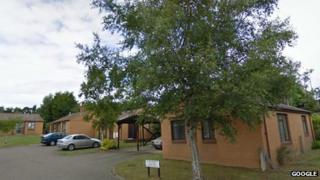 An investigation is under way after the body of a man was left undiscovered for two days in sheltered housing in Stroud.
Michael Maxwell's body was found in his flat at Grange View last Tuesday after a concerned neighbour alerted staff.
A group which represent tenants claimed an automatic alert system had failed but Stroud District Council denied that and blamed its own internal procedures.
The authority apologised for the delay, which it said was "unacceptable".
'Grave failure'
Mr Maxwell, who was in his late 60s, died of natural causes on the Sunday, according to the coroner.
John Hatton, chairman of the United Sheltered Accommodation Panel, said the delay in discovering Mr Maxwell's body "represented a grave failure in an automated system designed to reduce the need for staff".
Mr Hatton said Mr Maxwell had been protected by an alarm system installed by the council, designed to alert staff if a button on a telephone was not pressed every day.
The council said the button had been pressed on the Sunday but when no response was received on bank holiday Monday its "welfare check process was triggered".
"Unfortunately, something subsequently went wrong with our internal procedures," a council spokesperson added. "This meant that we didn't visit his home until the next morning [Tuesday].
"We are obviously sorry for, and concerned about, this unacceptable 24 hour delay and have launched an internal investigation to find out what happened."
'Avoidable death'
However Mr Hatton is unhappy with the system in place, saying the former process of having a warden living on-site would have meant Mr Maxwell's body would have been found "long before it was".
"It may be that nothing could have been done to prevent Mr Maxwell's death, but a similar set of circumstances could lead to an entirely avoidable death," he said.
"I have therefore written to the coroner suggesting that an inquest should be held to determine what went wrong."
In response, the authority said a reduction in staffing had not contributed to the delay and the telephone service provided a welfare check every day, including weekends and bank holidays.