Kayleigh-Anne Palmer's boyfriend charged with murder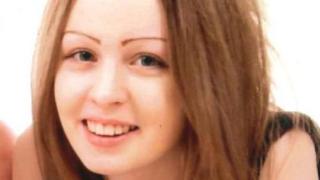 The boyfriend of a pregnant girl who died after being assaulted in Cheltenham has been charged with her murder.
Kayleigh-Anne Palmer, 16, was found at a house in Humber Road a month ago. She died several days later at the Gloucestershire Royal Hospital.
Aston Robinson, 18, of Humber Road, was previously accused of attempted murder.
A decision has yet to be made over whether he will face charges over the death of the unborn baby.
Mr Robinson is due to appear at Gloucester Crown Court on 9 May.
Gloucestershire Police has referred itself to the Independent Police Complaints Commission because of "previous contact" between the force and Kayleigh-Anne.