Gloucestershire proposes building fewer homes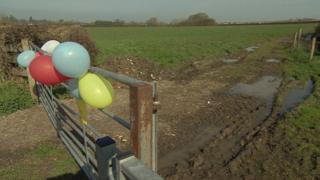 About 3,000 fewer homes could be built around Tewkesbury, Gloucester and Cheltenham over the coming years, according to council proposals.
The draft target for house-building in the three areas up to 2031 is looking likely to be cut from 33,200 to 30,500.
It means land at Twigworth, Gloucester, may remain within the green belt along with part of Up Hatherley, Cheltenham.
Three councils are working together on a Joint Core Strategy for housing, employment and support infrastructure.
Councillors at Cheltenham and Tewkesbury borough councils and Gloucester City Council are expected to approve an early version of the plan in April.
If approved, it will go out for further public consultation to determine whether the plan is "considered sound".
Andrew North, who chairs the Joint Core Strategy's board, said his fellow officers feel the latest proposals are ready to be presented to the planning inspectorate.