Gloucester Prison site to go up for sale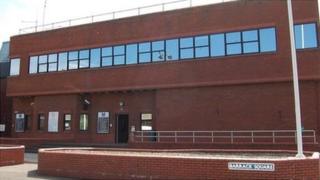 A former prison in Gloucester which closed in March last year after 222 years is being put up for sale.
The property developer involved with the sale of the three and a half acre HMP Gloucester site said it expects a "considerable" amount of interest.
Jones Lang LaSalle said despite some being listed, it hopes the buildings can be converted and modernised into housing.
The site lies in the heart of the city adjacent to Gloucester Docks.
A Jones Lang LaSalle spokeswoman said the sale has no guide price set at present.