Forest of Dean council pays Co-op's legal costs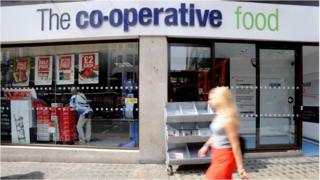 A Gloucestershire council has paid a supermarket chain's £125,000 legal costs after it lost a High Court challenge over its decision to give planning permission to a rival store.
The Co-operative won a High Court case last July over Forest of Dean District Council decision to grant permission for a new Asda store in Cinderford.
The Co-op had argued the council's decision-making process was flawed.
Asda has since revised its plans for a store in Steam Mills Road.
Councillor Patrick Molyneux, the leader of Forest of Dean District Council, said it was "disappointing that the Co-op preferred to try to prevent any potential competition through the courts".
He added the move "put public funds at risk, rather than accept the challenge that a new supermarket would bring".
A Co-op spokeswoman said the firm would not be making any comment.