South Gloucestershire council tax frozen for fourth year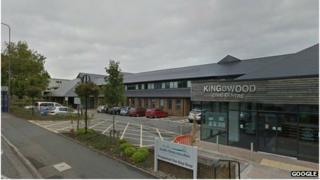 Council tax in South Gloucestershire has been frozen for the fourth year in a row.
Despite cutting the budget by £36m over the next six years, all three main parties agreed not to raise its portion of the council tax bill.
Council leaders said many services would be protected and the priority was keeping the ones "which are most important to people alive and kicking".
The council has already made savings of £42m in recent years.
It said it was able to freeze council tax because the current saving programme was on track and it had higher than expected council tax receipts.
The authority, which is a hung council and governed by a series of cross-party committees, signed off the budget in less than an hour, with all three political parties backing the proposals.
Matthew Riddle, deputy leader of the Conservatives, said freezing the council bill was a "massive achievement" and was "important... especially for those that are struggling at the moment".
Ruth Davies, leader of the Liberal Democrats, said they wanted to keep the most important services "the same".
She added that although the cuts will be difficult people should not notice any change in the level of direct service they receive.
A council statement said "this level of savings will require significant changes" to the way the council works, but it will prioritise the most significant services.
A 1% central government grant will also be used to offset cost.
The council claims the bulk of the savings will come from changing the way it operates and making efficiencies, as well as savings from reducing management, cutting back on the numbers of committees and examining the use of council run buildings.