Gloucestershire fire service appoints Stewart Edgar as chief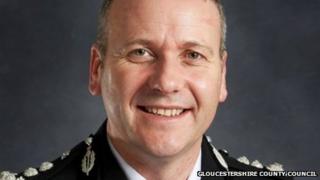 Gloucestershire Fire and Rescue Service has appointed a new chief fire officer.
Stewart Edgar will join the service on 24 February, taking over from Jon Hall who retired last month after four years in the post.
Mr Edgar will move to England from the Scottish Fire and Rescue Service, where he has served since the early 1990s.
He said he was "extremely honoured and privileged" to be leading an organisation which has a reputation of being high performing.
"It is my intention to ensure that the communities of Gloucestershire continue to receive the highest standards of community safety and emergency response services and at the same time being efficient and delivering value for money," he added.