Bishop of Gloucester announces retirement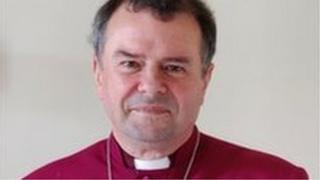 The Bishop of Gloucester has announced he is to retire after almost a decade in the role.
The Right Reverend Michael Perham said he would go in November after more than ten "happy, stimulating and fruitful years" in the diocese.
Bishop Michael said the "time was right for him and his family" and that he would be "moving to Wells".
A special service will take place to celebrate his time as Bishop of Gloucester on 8 November.
He said: "I have had a wonderful team of colleagues, a talented college of clergy and legions of committed lay people helping to take forward the Church's mission.
"To be a teacher, pastor, worship leader and sign of unity among them has been wonderful. I shall miss it all when it comes to an end in nine months' time."
The bishop said he would also be undertaking a seven day pilgrimage in June, starting in Cirencester and finishing at Gloucester Cathedral.
He said that once completed, he will have walked through every parish boundary of the diocese.